One of the most recent artists that I have come across is Lara Jade.

She has taken some absolutely stunning images and seeing them has given me an interest in portraiture which until now, I have had no desire to shoot.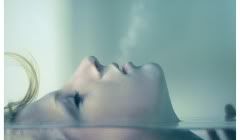 There are elements of mystery and fairy tales to her photos and I think this is why they capture my attention so well.
All images in this post are copywrite © LaraJade 2007